Benefits of Using a Heated Toilet Seat
This modern innovation in the toilet seats market is not just about comfort in cold weather. There are multiple other reasons you should think of installing at least one of these in your home. Here are some of the benefits of this special heated toilet seat.
Comfort
This is the primary reason most people install heated toilet seats in their bathrooms. Even when you turn up the heating of the house, visiting the toilet requires you to take off some of your clothes and this can make you vulnerable in cold weather. Just turn up the temperature of your toilet seat and relax. If you need a more comfortable seat, which will feel warmer in the winter but is not actually heated, then perhaps you should look at soft toilet seats.
Pain Relief
It is a known fact that heat therapy can relieve pain and discomfort. The heated toilet seat, thus, acts as a boon for people suffering from arthritic or other kinds of chronic pains. The heat that is generated by electricity helps soothe the muscles as you sit on them, thus taking away some of your pain for a few minutes.
Energy Efficient
If you are worried about your electricity bill shooting up because you installed a fancy toilet seat, well, you can relax. These heated toilet seats are so energy-efficient that you may not even notice the difference in the bill amount from back when you had a regular toilet seat.
Add-Ons
You could, of course, just go for a toilet seat that heats up, but the add-on features, if you choose to buy them, could make you feel more relaxed and pampered in the bathroom. One useful version is the heated toilet seat bidet, which helps you clean up hygienically, using warm water, after using the toilet. Add to it the air dryer and the deodorizer, and you can happily do away with the toilet paper and do your bit for the environment.
How to Install a Heated Toilet Seat
Despite all the advanced features, this heatable version of the toilet is no hassle to install. It can be done without the help of a plumber or an electrician. But of course, you may call a handyman if you are unsure of the method. To help you understand how easy it is, here are listed the steps to install the toilet seat.
Turn off the water supply to the toilet and flush it once to remove the excess water and debris (if any).
Use your tools to undo the nuts and bolts of your existing toilet seat. It comes off quite easily.
Attach the electrical cord that came with your brand-new toilet into a power outlet. You may skip this step if your toilet seat is battery operated, in which case, install the batteries as per the manual.
Use your tools again to fasten the new toilet seat on to the base and turn on the power supply after checking all the connections.
You are ready to experience warmth and comfort on the toilet now!
Brondell LumaWarm Heated Nighlight Toilet Seat,L60-RB,Round, Biscuit,Each – $169.00
Retail Price: $310.00
You Save: $141.00
from: Health Products For You
Easy and Comfortable
Our modern lives are now, thanks to advancements in technology, filled with comfortable surroundings that are easy to use. If you are fond of warm baths and spas, why not treat yourself to the luxury of a warm toilet seat right inside your bathroom? After all, it is your bathroom and it is always there to put your comfort first. Get a heated toilet seat today and experience the stiffness in your muscles melt away. Relax your nerves as you wash with a built-in bidet, too.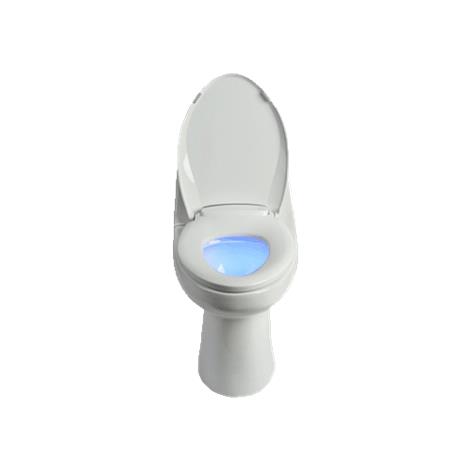 Brondell LumaWarm Heated Nighlight Toilet Seat,L60-RB,Round, Biscuit,Each – $169.00
Retail Price: $310.00
You Save: $141.00
https://bidetnews.com/wp-content/uploads/2020/08/heated-toilet-seat.jpg
667
1000
Bidet News
https://bidetnews.com/wp-content/uploads/2020/08/logo.png
Bidet News
2020-08-27 19:21:58
2023-08-21 19:16:37
Benefits of Using a Heated Toilet Seat